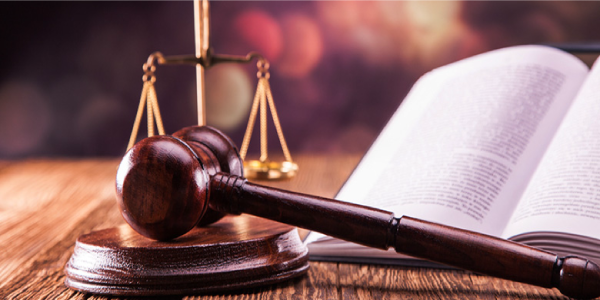 No one can overstate the injured individual's need to get a representation of a skilled legal representative. The evidence to back your claim can be immediately preserved and your rights can be protected when you speak with a legal professional. Most likely, the party who was responsible for your injuries has a legal representative or insurance adjuster who will attempt to deny the defendant's legal liability by working on the case immediately. This indicates that you absolutely need a legal professional on your side to work for you as well while you recover.
How does an Accident Lawyer Prove Negligence?
Evidence is preserved when things are kept in the exact same state as they were during the accident. If a vehicle accident brought on your injury, you may request that the vehicles involved be preserved and free from alteration or any modifications by sending letters to all the individuals involved in the accident. All of the injury-related documents, which include medical records, photos and videos of the injury, negotiation discussions, and such other types of evidence need to be collected, preserved, and forwarded to your legal representative.
Refuse to Sign Any Document
If your attorney has not yet checked out and studied a document, don't sign it. Without your attorney's approval, you could end up with a small amount of compensation. Insurance carriers and potential defendants often try to settle cases even before the injured victims and their lawyers are able to discuss the proposed settlement arrangements.
Act Immediately
The statute of limitations in filing a personal injury claim depends on the type of the accident and whether you are claiming against an individual or a government organization. Though the general time frame to file an accident-related injury is 2 years, your memory and your witnesses' capability to remember what exactly transpired during the time of the accident might fade with time. Moreover, evidence might be destroyed or could possibly disappear. It is important to seek advice from a personal injury lawyer immediately to know if you have a personal injury claim so you can start pursuing your claim.
A lot of people are reluctant to file a personal injury claim whenever an accident or unfortunate event causes their injuries for the reason that they worry that they may create trouble with the other party, burden the legal court system, waste their time, or that they would ask more than what is necessary. What those individuals don't understand is that making a personal injury claim is the most effective way to safeguard an injured person's right to just and fair compensation. Personal injury claims come up when people are injured because of the negligence or wrongful act of other people or as a result of defective products. The compensation for such claims is oftentimes paid out by the insurance provider of the defendants. On the other hand, insurance providers employ the legal services of several legal representatives who will fight for them by putting the blame of the accident on injured victims. Therefore, you need the legal help of an expert and seasoned personal injury lawyer to fight for you and to argue the defendant's defenses.
The most typical causes of personal injuries are motor vehicle accidents, motorcycle accidents, bicycle accidents, pedestrian accidents, medical malpractice, on-job accidents, slip and fall accidents and dog bites. The unique circumstances of each claim determine the damages that an injured party is allowed to recover. Injured parties may only file a claim against the potentially accountable parties within a specific time period. Making a claim against the potentially liable individuals will no longer be allowed when the specific time period limit has ran out and no claim was made.
Compensatory Damages
The injured individuals can be awarded damages to compensate them for their injury-related losses. The two distinct types of compensatory damages are monetary or special damages and non-monetary or general damages. Injured people are awarded monetary damages to make up for their injury-related monetary losses. They can consist of past and future medical expenses, rehabilitation expenses, lost wages, replacement or repair of property, cost of living with disability in the event the patient becomes disabled, and any other expenses related to the injuries. Among the losses which can make an injured victim awarded with non-monetary or general damages are emotional distress, loss of consortium, and pain and suffering. Even though it isn't very hard to determine monetary losses, placing value on the victims' non-monetary losses can be complicated.
Punitive Damages
Also called exemplary damages, punitive damages can be received by plaintiffs if the defendants inflicted the victim's injuries with oppression, violence, malice, or any wicked acts. Generally, punitive damages are meant to punish the defendants for inflicting the injuries as well as to discourage other people from committing similar harmful acts. Punitive damages are rarely awarded to injured victims even if they're eligible for compensatory damages.
To maximize your odds of obtaining compensation if you were injured, contact a personal injury attorney if you have legitimate grounds to file a claim against a potentially accountable individual or entity.
When anyone is physically, psychologically, or mentally injured due to deliberate or negligent acts by another person or entity, personal injury takes place. Injuries arising from accidents due to another party are the most common personal injuries.
Essentially, a personal injury case is a legal argument that takes place once an individual suffers injuries and another party is potentially responsible for the damages. Through civil court proceedings, the case can be dealt with in a formal manner. The injured person files a lawsuit to hold the negligent person legally accountable for the injuries through a court judgment. On the other hand, such a legal dispute may be resolved through an informal settlement between the victim and the accountable parties. One other way to handle this kind of legal dispute is through an informal settlement between the two opposing parties. The victim and the liable parties, on the other hand, can have an informal settlement to resolve the legal dispute.
It's important in a negligence lawsuit that the injured party or the plaintiff can establish that another individual's negligence caused the injuries. The problem is that negligence can often be difficult to establish. It is very important for the injured party to establish that the sued party owes the plaintiff a duty of care, did not exercise the duty of care and that the negligence resulted in injuries to the plaintiff. Establishing negligence can be efficiently handled by a knowledgeable personal injury lawyer.
The formula for recovery that the injured person is qualified to obtain is medical costs plus lost wages plus general damage. It is usually straightforward to place value on lost wages and medical expenses. However, valuation gets to be tough when it comes to general damage since it involves non-economical damages like emotional distress, permanent disability, lowered quality of life, and the like. The value of general damages can be adequately determined by a legal professional experienced in handling personal injury claims.
One area of law which is often complex is personal injury law. It is the law that governs the right of an injured individual to require the accountable party to pay for the damages due to the negligence.The right of an injured individual to compel the negligent person to make amends for the injuries is governed by this law. Proving negligence and placing a monetary value on injuries make this law complicated though it was designed to safeguard an injured party.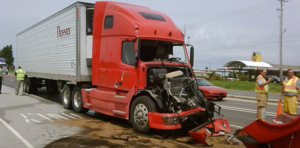 Contrary to what some people believe, a personal injury case is a civil case and not a criminal case. Though a police report is critical in many instances, it just plays a little role in the process. The word and the evidence of the plaintiff against the defendant are the contributing factors in the triumph of this kind of case. In establishing negligence, the injured party needs to demonstrate that the accident which caused the injuries may have been avoided if a different person or entity was not careless or negligent.
Regarding compensation settlement, the offered amount of a large number of insurance companies to injured victims is much lower than the victims deserve. Once the economic and non-economic losses of the injured party are calculated, a legal professional with expertise in personal injury law negotiates with insurance companies to ensure just compensation for the injured party.
While the injured individual focuses on recuperation, a personal injury lawyer can deal with a personal injury claim proficiently. Whether through settlement or through court proceedings, an experienced legal professional makes sure that the injured party obtains fair compensation by fighting for the victim's rights.
An injury to an individual, whether physical or psychological injury, is required to be existent to have a personal injury case. The primary purpose of a personal injury claim is to require the party who brought on the injuries to compensate the injured victim for the losses. It's also vital to show proof that the other party is liable for the injuries.
Not every harmed victim, however, is qualified for compensation, and is entitled to compensation does not mean that an injured person can in fact recover damages. Because of this, appropriate actions should be taken by the injured individual to increase the probability of obtaining compensation. More on this website